FODC 5-year Strategy Development
6th December 2021
Stakeholders in Droxford have been invited to join us for our Stakeholder Strategy day on Saturday 19th February 2022.
The programme for the event is attached below, and we hope you will be able to join us for the opportunity to contribute to the development of our 5 year strategic plan .
SATURDAY 19th FEBRUARY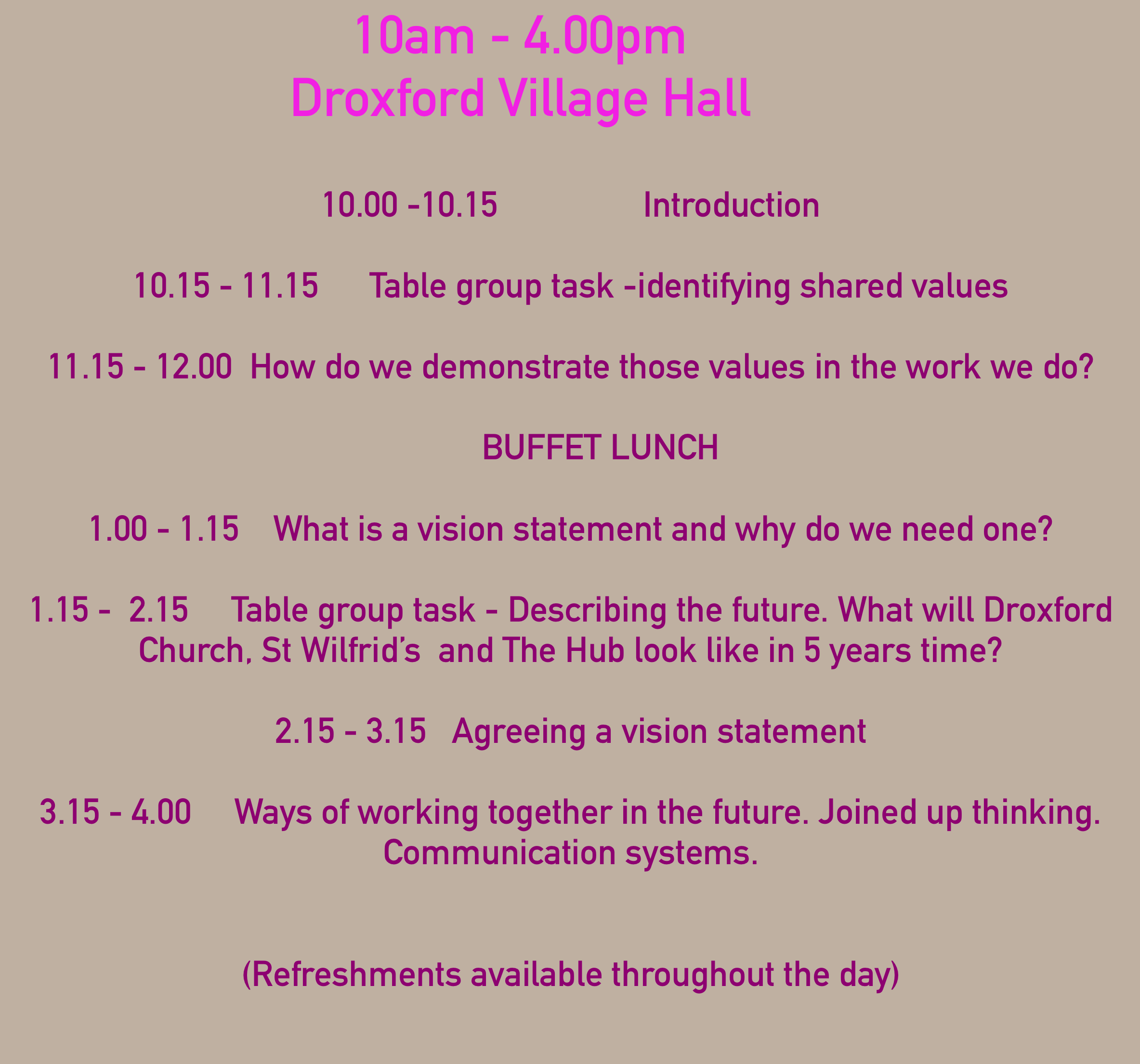 Please email info@friendsofdroxfordchurch.org.uk if you have an interest in helping to contribute to our strategy development, but have not yet been invited.